Politics
African Leaders Unveil Statue of Haile Selassie at the African Union Summit
Posted on:
---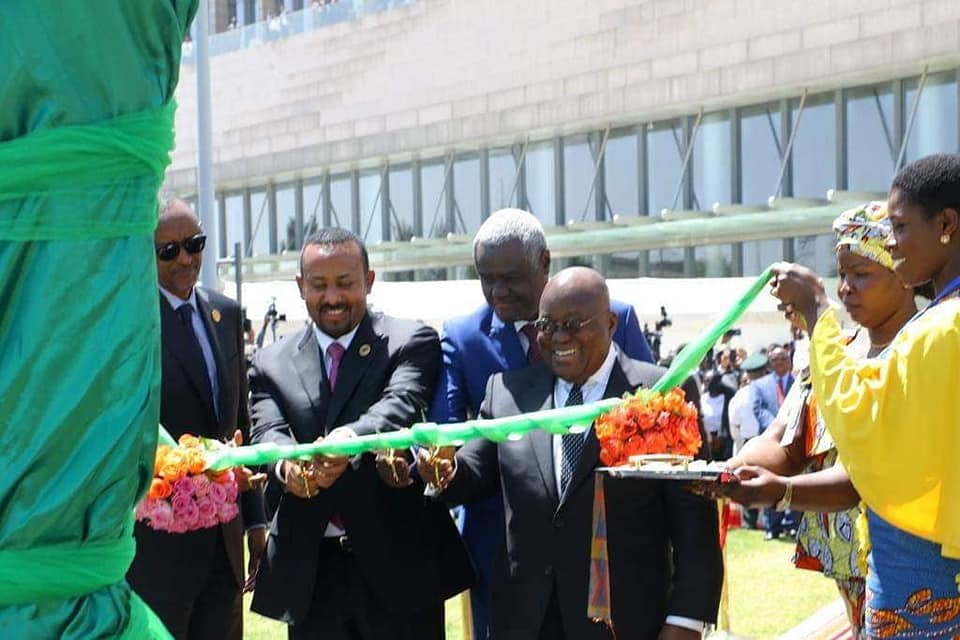 African Leaders unveil statue of Haile Selassie, Ethiopia's last emperor outside the African Union's headquarters in Addis Ababa, Ethiopia.
Why it matters: The commemorative statue of Emperor Haile Selassie is an important recognition of the Emperor's contribution to Africa's liberation and unity leading up to the founding of the Organisation of African Unity in 1963
The Head of State and Government received report on: "the Outcome of the Leadership in Health Financing Funds High Level Meeting" present by President @PaulKagame of Rwanda. - Report on "the Status of the African Continental Free Trade Area (AfCFTA)" present by President Mamadou Issoufou, - Report on "Progress achieved with regard to Agenda 2063" presented by President Alassane Dramane Ouattara and the "Implementation of the Institutional Reform of the AU and the Annual Report on the activities of the Union and its organs.
Among the attendees were new elect President H.E. Felix Tshisekedi of DR Congo, Cyril Ramaphosa of South Africa, Filipe Nyusu of Mozambique), Hage Geingob of Namibia, Uhuru Kenyatta and Former Minister Prime Minister Raila Odinga of Kenya, H.E. Ema Solberg Prime Minister of Norway, H.E. Antonia Guterres, Secretary-General of United Nations and Bill Gates, Co-Chair, Bill & Melinda Gates Foundation.
Pictures from the event